Our Services
We value our customers like you were our own family. We do not cut corners, use cheap parts, or ignore hazards. We go all-out to provide the highest quality service and the most affordable prices.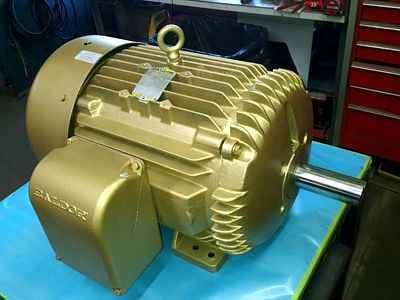 We have many repeat customers due to our excellent customer service and quality craftsmanship.
Simple and straightforward service- We enjoy the challenge of fixing ANY AGE, ANY BRAND, ANY MAKE, and ANY MODEL OF EQUIPMENT.
We provide hassle-free solutions that minimize cost and downtime.
Satisfaction Guaranteed- We personally guarantee all of work and if you are not satisfied we will either fix it again at no charge, or refund your money within 30 days.
Services Included:
Fully Operational Shop: Bring in your AC or DC Motors & Controls, for Industrial, Farm Duty, Commercial, Municipal and high-end Residential equipment.
Repair or Replace: Motors AC single or three phase, DC motors, Variable DC Speed Controls, AC Frequency Drives(VFD), slip ring motors and Generators.
On Site Repair: Flexible services when demand requires on site repairs, deliveries, testing and consulting etc.
New Equipment and Accessories Sales: Motors, Capacitors, Controls, Pulleys (Sheaves), Belts, Hubs, Phase converters, VFD and DC motor drives and more.
Used and Refurbished Motors and Equipment: We salvage and refurbish used electric motors and equipment for resale. Check out our listings.
Mechanical Repairs: Bearings, gear reducers, brakes, pumps and seals. We weld and machine shafts, key ways, commutators and balancing.
Rewinding: Electric Motors, armatures and stators. Machine-rework and undercut commutators segments.
Electric Motor testing: We test equipment when it comes in the door. We test: capacitance, amps & volts. Bench test run motors/load. Growl test armatures.
Consultation: Avoid pitfalls. Purchase quality standard motors and equipment. Receive recommended maintenance to reduce costs, & decrease downtime.
Efficiency & Alternative Energy Powering Systems: Super-E motors, soft starts, solar pump drives, custom solar trailers and solar installations.
On Call in Case of Emergencies: Call us at (920) 674-5301.
We are a one stop shop for all your electric motors, parts and accessories. You can rely on CPS ELECTRIC MOTORS with confidence for your electric motor applications.